High Quality Water Vending Machine That Worth the Price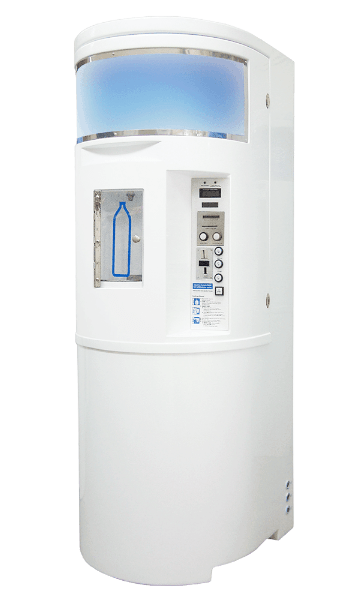 Water Vending Machine
Model: OFG-1500
Production capacity: 1500 liters per day.
Dimension: width 72, length 72, high 195 cm
RO tank: capacity 200 liters.
Water filling speed: 10 liters per minute.
Water flow sensor control vend.
Post-UV sterilizer 17 W
Power: standby 35 W, operation 150-400 W There are over 30 models available for selection to suit your business plan you can view more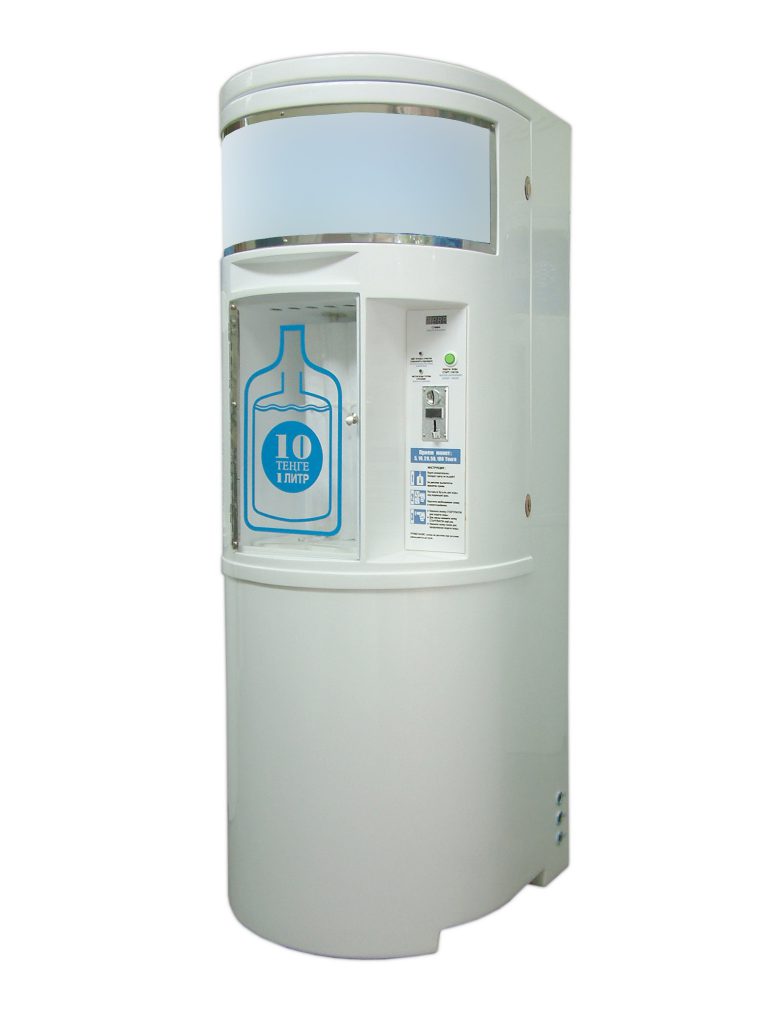 Water Vending Machine
Model: OFG-3000
Production capacity: 3000 liters per day.
Dimension: width 72, length 72, high 195 cm
RO tank: capacity 200 liters.
Water filling speed: 10 liters per minute.
Water flow sensor control vend.
Post-UV sterilizer 17 W
Power: standby 35 W, operation 400-650 W
Water Vending Machine
Model: F12
Production capacity: 1500-3000 liters per day.
Dimension: width 57, length 72, high 180 cm
RO tank: capacity 167 liters.
Water filling speed: 10 liters per minute.
Water flow sensor control vend.
Post-UV sterilizer 17 W
Power: standby 35 W, operation 150-400 W
Water Vending Machine
Model: F13
Production capacity: 1500-3000 liters per day.
Dimension: width 72, length 72, high 190 cm
RO tank: capacity 250 liters.
Water filling speed: 10 liters per minute.
Water flow sensor control vend.
Post-UV sterilizer 17 W
Power: standby 35 W, operation 400-650 W
Stainless Steel Water Vending Machine
Model: OSS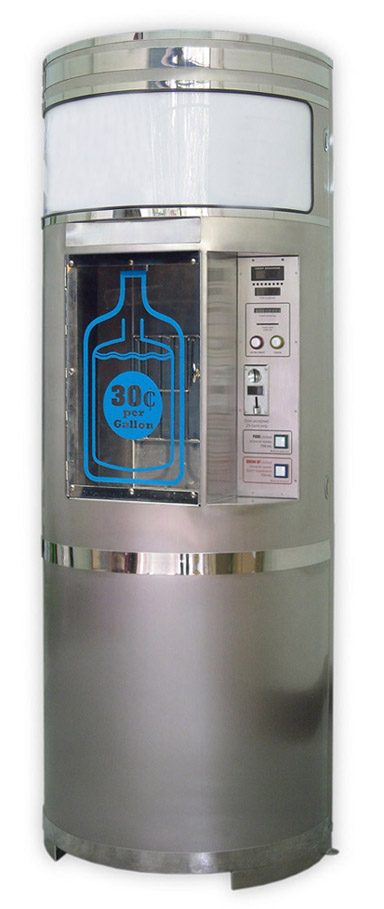 High-Quality Stainless Steel Water Vending Machine Products
(Stainless Steel 304 grade.)
Flavored Water Vending Machine
Model: OSS (Small bottle)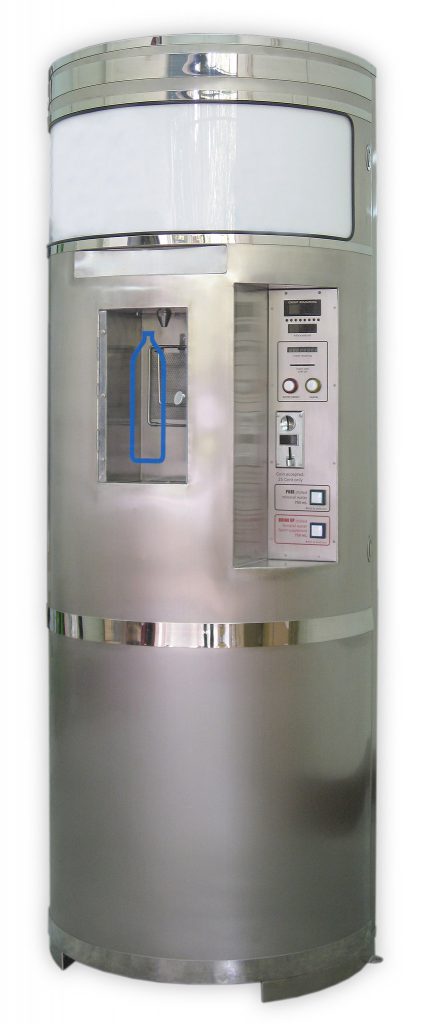 Chilled Flavored Water Vending Machine, up to 6 flavored tank maximum. Automatically inject and mix flavoring extracts.
Sparkling Water Vending Machine
Model: F16
High-Quality Sparkling Water Vending Machine, Carbonated water, Soda water with Flavored water vending machine.
And More Feature From Our Water Vending Machine
Standard model: White Fiberglass

Special model: Stainless Steel, 304 grade
4 stages Pre-filtration: 150 mesh screen filter, 30 micron sediment filter, 10 micron carbon block filter and 5 micron sediment filter

Reverse Osmosis system: Standard model with R.O membrane, Salt rejection 98%, Special model with Nano membrane salt rejection 40-50%

2 stages Post-filtration: 5 micron carbon block filter, UV sterilizer ; UV Intensity @1m: 53µW/cm²/Sec.
Standard model: Multi-coin acceptor, pulse interface.

Special model: MDB vending controller, MDB coin acceptor with changer, Bill acceptor with coin acceptor/changer
Stainless Steel bottle shelves, 304 grade.

Stainless Steel nozzle, 304 grade.

Stainless Steel door hinge with spring.

One vend button to start and pause water dispensing.

Water flow sensor controlled vend.
Multi price Water Selling: Maximum to 8 vend button, 8 prices.

Cashless payment system by Smartcard SLE-4442, RFID card .
Bill note acceptor ; Coin changer

Bottle Washer & Sterilized with ozonated jet spray water

Ozone-UV dispensing nozzle to prevent contamination

GSM/SMS alert system to allow you to monitor & control vending machine thru GSM mobile phone and PC at central office .

LCD slideshow to advertise or instruct customer

Selling Mineral water or Alkaline water or Flavored water.
Refers to MACHINE to MACHINE systems built in for local data logging and RS-485 port for communication with PC or Networking.
RS-485 interface port, Baud rate: 9600 bps

Completed with RS-485 code for make PC communication.

You can interface your PC system to our water vending machine through RS-485 port or communication on internet networking.

You can send credit purchase through RS-485 port.

You can refund credit remaining back to PC through RS-485 port.

You can check credit purchased or credit remaining on machine control board through RS-485 port.

You can check credit counters through RS-485 port.

You can turn off machine through RS-485 port.

You can control water dispensing through RS-485 port or use PC/Networking to control water vending machine.
You can check amount of water dispensed through RS-485 port.
Water vending machine
There are over 30 models available for selection
and we can customize from your request (OEM)
that suits your business plan